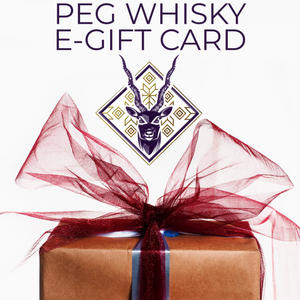 Ever thought of buying a gift for someone but not sure what to give them? Don't worry, we've got you covered with our Peg Whisky E-Gift Card. It's perfect for any occasion.
Once purchased you will receive an email with your unique code that you can use on the checkout page via the discount code box.
Your balance from the E-Gift Card will be deducted as you continue to purchase, so you use it as many times as you want until the account balance reaches £0.
#MakeItAPeg
Our Peg Whisky Gift Card can only be used on our online store.